Proven sporthorse mares chosen for their wonderful minds, outstanding athletic ability
&

impeccable lineage.
Ina II (Loutana)
1993 Holsteiner
Sex:
Mare
Pedigree:
Loutano x Fernando x Montevideo
Online Pedigree
Color – Height:
Dark Brown
Owner:
Wild Turkey Farm, LLC
Registration:
21-01450-94
Stamm:
7126
Bonits:
Type: 7 | Topline: 6 | Front Legs: 7 Hind Legs: 6 | Walk: 6 | Trot: 7
Canter: 7
46 bonits MM
"Loutana" is a gorgeous mare approved in 1999 by the American Holsteiner Horse Association with total Bonits of 46. She is in the Main Mare book of both the American Holsteiner Horse Association and Rhienland Pfalz-Saar International. "Loutana" backs up her looks with fabulous talent. She had an extremely successful dressage career as a young filly in Germany before being imported to the United States. She is very uphill in her movement, has a huge step with tons of animation and plenty of scope. Her conformation is such as to give her great talent with her hocks set well underneath her and a big sloping shoulder.
Ina II's sire, Loutano, was the Reserve Champion at the 1990 Holsteiner Approvals. He placed third in 1991 in the Federal German Riding Horse Championships in Munich. Loutano has produced 17 approved sons including Lorentin I and II, Landtanzer, Lorado and Lothringer.
"Loutana" had her last foal, a filly by LaMarque.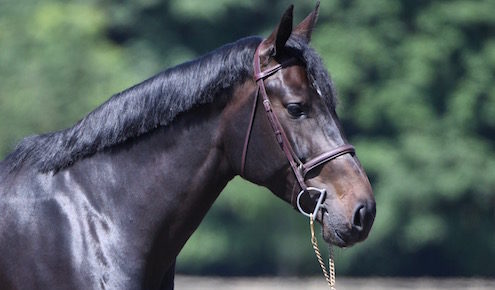 LaMarque x Loutano I x Fernando I
2014 Holsteiner Mare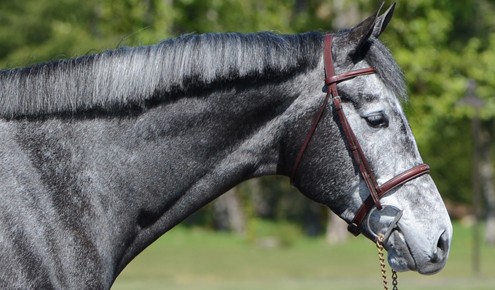 Lavita x Loutano I x Fernando I
2010 Holsteiner Gelding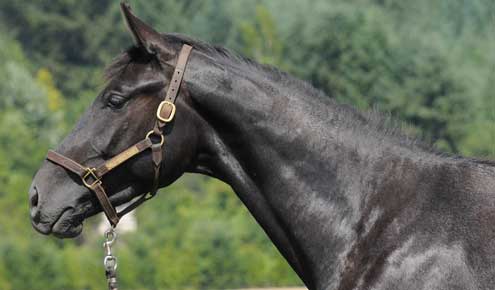 Lavita x Loutano x Fernando
2012 Holsteiner Gelding