Our qualified team is committed to bringing superior service on every level to the Warmblood breeding community.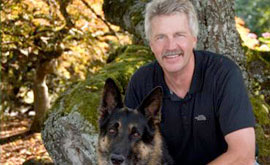 Scott Hansen,
DVM
Columbia Equine Hospital
Dr. Hansen has been interested in horses since his teens. He first pursued a career as a farrier in Nebraska after attending Oklahoma Farrier College. After being exposed to the equine veterinary medicine world while working for a year, Scott decided to become a veterinarian. He continued to work as a farrier while attending Iowa State University College of Veterinary Medicine until he graduated in 1980. He then moved to the Gresham area and opened a solo equine-only ambulatory practice in 1983, focusing primarily on race horses. Scott's interest in lameness and surgery grew while working at the track. He opened his current hospital in 1985 with a surgical facility to be able to provide a higher quality of care for his patients. His practice has grown much larger than he had ever imagined with its emphasis shifting from racetrack work in the mid 1990's to sporthorse and companion animal medicine and surgery. Scott has remained intrigued by equine medicine by staying up-to-date with the latest technologies and advances in the field. Throughout his practice life, Scott has found the most rewarding aspect has been the people he has met and the horses he gets to work with everyday. Dr. Hansen's main interests have been lameness, surgery, farrier science and diagnostic imaging.
David O. Klugh, DVM

Columbia Equine Hospital
Dr. Dave Klugh graduated from Washington State University College of Veterinary Medicine in 1981. After five years of mixed practice, he and his wife purchased an exclusive equine practice in Newberg, Oregon, in 1986. Dave's interest in equine dentistry led him to become certified at all three levels of expertise (basic, advanced, and examiner) by the International Association of Equine Dentistry (IAED), where he currently assists in oversight of all certification procedures as a member of IAED's Certification Committee.
In 2003, he became the first Equine Fellow in the Academy of Veterinary Dentistry, laying the groundwork for further elevation of equine dentistry to the level of a specialty in veterinary medicine
Megan Cormack, Practice Manager

Columbia Equine Hospital
Megan is a Portland local who joined the practice in 2006. She grew up riding and showing horses locally at Cheveaux Training Stables in Sherwood, before attending Whitman College in Walla Walla, Washington. She moved back to the Portland area to show horses competitively, bringing home international honors in 2003.
Currently, she lives in North Portland with her husband Mike, dogs Suki and Mushu, two cats and chickens. Megan spends her free time cooking, gardening and riding her Tennessee Walkers, Kojak and Penny.
Alexis Champagne, Office Manager

Columbia Equine Hospital
lexis joined Columbia Equine Hospital May 2012. She came to us with over 13 years of small animal veterinary experience and 5 years of equine practice management. Alexis moved from Rhode Island in 2004 with her rescue pitbull, Wilbur and three cats, Isabella, Beatrix and Krog.
When she is not greeting you over the phone or meeting you in the office, Alexis enjoys reading, cooking, bicycling, attending Timbers games and volunteering her time with the Feral Cat Coalition of Oregon.
Mallorie Scroppo, Head Technician

Columbia Equine Hospital
Mallorie Scroppo was born and raised in Las Vegas, NV. She started riding horses at a young age in multiple disciplines and competing in local club shows. Mallorie went to college at New Mexico State University where she was a part of the NCAA Equestrian Team riding hunt seat as well as an instructor for the NMSU Therapeutic Riding Program. She graduated in the spring of 2011 and received her bachelor's degree in Animal Science with an emphasis in Equine Management. Throughout high school and college Mallorie has been very involved veterinary medicine from being a kennel attendant at a small animal clinic to being a veterinary assistant in both small animal and equine vet facilities.
Mallorie moved to the NW with her fiance Kyle, her husky Diesel, and her quarter horse mare Hallie and is enjoying all the new adventures of living in a different city.
Christy Sandquist, Certified Veterinary Technician

Columbia Equine Hospital
In March 2009 Christy was welcomed onto the Columbia equine hospital team. Christy's professional training began at Oregon State University where she earned her bachelors degree in pre-veterinary medicine and equine sciences. With her passion in veterinary medicine she joined a small animal practice where she focused on intensive patient care monitoring, emergency, wellness, and specialty surgery. Christy enjoyed working in a small animal emergency hospital, but it was apparent her passion was in equine medicine. As a long time horseman and a licensed veterinary technician Christy quickly found her place working with the team at Columbia Equine Hospital.
Christy's aspiration to further her education in veterinary medicine and a craving for adventure she applied and accepted a seat into the doctorate of veterinary medicine program at St. Georges University in Grenada West Indies in January 2012. She studied veterinary medicine at SGU for a year and a half while exploring and appreciating Grenadian culture, agriculture, lifestyle and cuisine. Her adventure and experience at SGU was invaluable and rewarding. Through her experience at SGU she earned and accepted an offer from Oregon State University to transfer and continue her education at OSU College of Veterinary Medicine.
You will see Christy helping the team at Columbia Equine Hospital during her breaks from school or out enjoying the wonderful outdoors in the Pacific Northwest. When she is not caring for your horse or studying, she enjoys spending time with her fiancée James and their Boston terrier "Muggz". Their adventures consist of traveling, hiking, camping, photography, kayaking, and disc golf.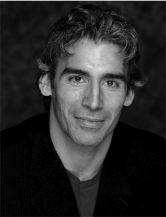 Michael Salewski, DVM

Hindsight Veterinary Care
Michael Salewski, DVM, is the founder and sole practitioner at his own practice, Hindsight, where he utilizes the modalities of chiropractic and Chinese medicine (acupuncture, herbal medicine, and dietary therapy) to treat equine athletes. Dr. Salewski graduated from the Virginia-Maryland Regional College of Veterinary Medicine in 1990. In addition, he is trained and certified by the American Veterinary Chiropractic Association and the International Veterinary Acupuncture Society. He also has extensive instruction in the use of Chinese herbal medicines and food therapy.
Ryan Ferris, DVM

Summit Equine
Dr. Ryan Ferris and his wife, Dr. Dora Ferris, are the owners of Summit Equine. Both are originally from Washington State, and they performed their veterinary training at Washington State University. Dr. Ryan Ferris went on to perform a residency in theriogenology at Colorado State University and is board-certified in the American College of Theriogenology.
Following his residency, Dr. Ferris was invited to stay at Colorado State University as a faculty member and was there for 7+ years.  He brings to us an extensive background in problem mares and embryo transfer with a internationally recognized research program in diagnostics and therapeutics for endometritis. 
Dora Ferris, DVM

Summit Equine
Dr. Dora Ferris pursued a sports medicine and rehabilitation residency at Colorado State University and is board certified in the American College of Veterinary Sports Medicine and Rehabilitation. Following the residency, Dr.  Ferris worked in a private practice in Fort Collins, Colorado, working to keep equine athletes at the top of their performance.