Our qualified team is committed to bringing superior service on every level to the Warmblood breeding community.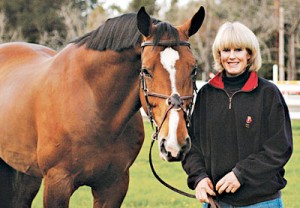 Barbara Ellison,
Owner
In 1989, Barbara Ellison established Wild Turkey Farm in the lush, pristine hills of Woodside, California. Her lifelong love of horses and sport horse competition led to the acquisition of her first Holsteiner stallion in 1996, superstar Liocalyon. Today, the Oregon native has expanded the farm into a world-class breeding operation, now located in Wilsonville, Oregon, that boasts six extraordinary stallions, twenty-three broodmares, multiple young offspring and dozens of competitive shows horses. Barb is actively involved in every aspect of the farm from the day-to-day training of the youngsters to meticulously planning every detail of Wild Turkey Farm's 220-acre facility. She is fueled by her strong passion for horses and a commitment to producing quality athletes with especially great minds.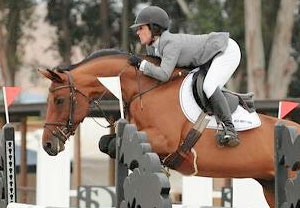 Kelli Johnston, Head Trainer & Equine Manager

Kelli Johnston is a wonderful rider and a dedicated professional with a wealth of experience in all areas – training young horses, horse care and stable and equine management. Since joining Wild Turkey Farm in 2002, she can always be counted on to keep things running smoothly and she is excellent with our young horses. Kelli has worked with several well-run programs including Willow Tree Farm (Butch and Lu Thomas), Calvacade Farm (Mr. and Mrs. David Watson) and Excalibur Farms (Mr. Robert McNeil).