Proven sporthorse mares chosen for their wonderful minds, outstanding athletic ability
&

impeccable lineage.
La Bionda 3
1994 Oldenburg
Sex:
Mare
Pedigree:
Leubus x Furioso II x Wendekreis
Online Pedigree
Color – Height:
Chestnut- 16.3h
Owner:
Wild Turkey Farm, LLC
Registration:
DE 333331002794
Stamm:
A221
Bonits:
Type: 8 | Topline: 7 | Front Legs: 7 Hind Legs: 6 | Walk: 8 | Trot: 6
Canter: 7
49 MMP
La Bionda 3 was approved in 2003 by the American Holsteiner Horse Association Main Mare Book Premium with a score of 49 and awarded the Reseseve Champion Mare. She has a huge powerful jump with a lovely bascule. Very kind and all heart, she is absolutely wonderful to be around. La Bionda 3 is out of a Furiosa II mare.
La Bionda passed away in 2012.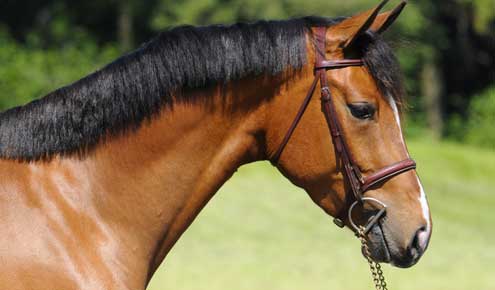 LioCalyon x Leubus x Furioso II
2011 Holsteiner Mare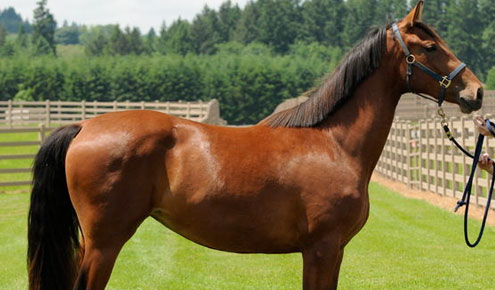 LaMarque x Leubus x Furioso II
2009 Holsteiner Mare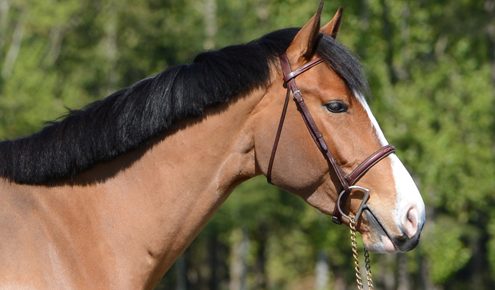 LioCalyon x Leubus x Furioso II
2012 Holsteiner Gelding